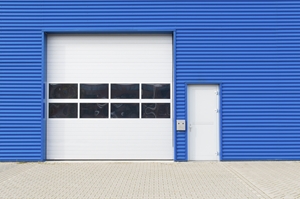 No matter which Shed Boss product you choose, be it a custom designed barn or a casual carport, you'll want it to remain standing for a long time. This means the steel needs to bear the pounding elements of Australia's varied weather, and survive corrosion-free.
Are you going to need to perform regular maintenance on your shed to help achieve this?
Maintaining your Shed Boss shed
You'll be glad to know that the steel we employ in the construction of your building is designed for even the harshest Australian conditions. Our local franchise operators know what their region's needs are, and will find materials suited to surviving them.
In addition, we utilise BlueScope Steel's COLORBOND® and ZINCALUME® products, which are designed specifically for our country's conditions, as outlined in the Australian Building Code. The former complies with AS2728 – the standard for prepainted steel sheeting, and the latter complies with AS1397 – zinc-coated corrugated steel, according to BlueScope.
Do I need to do anything?
To keep your custom designed shed looking and performing at its best, some maintenance will be required. However, it's nothing too extensive.
Every six or so months you will need to clean your shed with fresh water, particularly areas not exposed to regular rainfall. If dirt or grime proves tricky, you can use a non-abrasive detergent with a soft sponge or cloth.
Please note, those of you who live near coastal or industrial fallout areas will want to wash every three months, so nothing potentially damaging builds up.
Make sure when you are cleaning that you never use an abrasive chemical agent, and avoid harsh scourers or brushes. These can wear away the outer coating, which protects your steel.
If you get yourself into a regular cleaning regime, you'll find that keeping your shed maintained is an easy task. Most surfaces will be washed naturally by rain, and will require little work.
For more advice on your local regional conditions and requirements, talk to your local Shed Boss team, who will be able to assist.