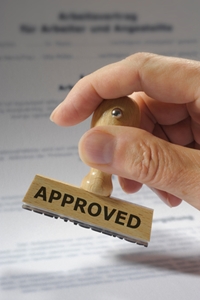 Building a custom-designed garage or shed can be great for a wide range of purposes, whether you are housing some tools or creating a large commercial space. But no matter the purpose, it is important to pay attention to regulations and work out if you need a planning permit.
Each state and council can have their own detailed system on when you need to seek a building approval, so it's important to do your research and make sure your shed adheres to their rules.
Meticulous measurements
The Toowoomba Regional Council (TWC) has listed the measurements on their site that form the limit of self-assessment. That is to say, any sheds that exceed these measurements will need to get an approval! Sheds in this locality should adhere to the following guidelines to fall outside of requiring a permit.
Having an area of 10 square metres or less
A maximum mean height of 2.1 metres, and maximum high point of 2.4 metres
A single side is no longer than 5 metres
If your shed goes beyond any of these measurements, then you will need to seek approval from the local government body. There may be different measurements for different areas, so do your research! If this sounds like a hassle, then be glad you decided to work with Shed Boss – we will organise and obtain all necessary permits for your custom design.
Location, location, location
Choosing the right area to place your Shed Boss product is not just important for practicality and aesthetics – it is crucial in the approvals process too. The TWC notes that the Queensland Development Code generally requires sheds to be situated at least 6 metres from fence lines beside roads, and 1.5 metres from the edge of a property that does not sit alongside a road.
There can be variations in these measurements depending on the zone of your land, but Toowoomba Council's guidelines form a solid example of why you should do your homework ahead of planning a shed.
Alternatively, you can talk to Shed Boss about your options as we have been doing this for quite a while now, and don't forget to check out our ShedMaker tool to start to bring your vision to life!