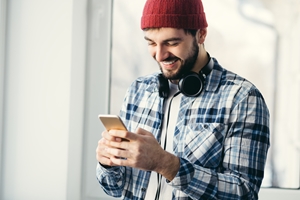 Unless you have been living under a rock the size of Uluru in recent weeks, you cannot fail to have heard of Pokemon Go. The mobile game, available on Android and iOS, takes the premise of Nintendo's classic Game Boy adventure of capturing and collecting fantastic creatures across not a virtual world, but the real one. That's right – with this app, you can be wandering to the supermarket only to be ambushed by a Jigglypuff, or you could even come face-to-face with a monstrous Charizard over at your Aunt Bessie's.
The solid, dependable quality of Wartortle certainly captures the ethos of Shed Boss' hard-working values.
Okay, so it's not quite as realistic as that, but even so, the game's success is meteoric. It's nearly impossible to put a number on how many times the game has been downloaded, as it is going up by the hundreds of thousands each day. How about this for a statistic, then? Currently, Pokemon Go players are spending, on average, 10 minutes longer per day playing the game than they do on Facebook, according to AppInstitute.
Sadly, Pokemon aren't real, but if they were, what would be their Shed Boss equivalent?
Gotta build 'em all!
Our custom-designed sheds and garages are created with your vision in mind, but they also take into account the site on which they'll be built. The constructions will be crafted to stand up to any weather that the Australian climate might throw at them, and are made with only the finest Aussie materials. Our talented team of tradespeople will put your shed together for you, building it strong and building it right.
So, what kind of Pokemon would this suit? Well, several actually. The solid, dependable quality of Wartortle certainly captures the ethos of Shed Boss' hard-working values. As for durability, it is said that Metapod has an outer shell as strong as our COLORBOND® steel, but even this Pokemon cannot compete with the myriad of different colours for you to choose from. The mighty Machamp also symbolises the strength of our sheds and garages.
Shed Boss, I choose you!
At Shed Boss, we're not simply limited to sheds and garages alone. Our barns and rural sheds can be built to house farmyard vehicles, or to keep your livestock safe, dry and warm. Of course, no farm is complete without horses, and we think that Rapidash will be right at home in your custom-built barn. We're pretty sure that Tauros would find your rural shed quite comfortable, too.
Of course, there are many other Pokemon that typify our sheds, or would at least like to live in them. Aerodactyl or Pidgey would surely take to the skies from one of our aircraft hangers, and there is little else that we can't build. Get in touch with us today to find out what we can do for you.