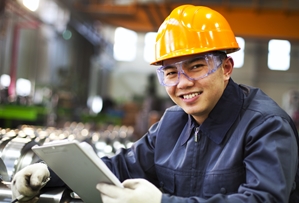 When you decide to build a shed on your property, whether its a large customisable barn or a smaller awning for shelter from the elements, you want to know that your product is going to be safe and sound for the years to come.
That is why Shed Boss take steps to achieve Shedsafe accreditation. But what is it, and what does it mean for you?
Authorised protection
Shedsafe is a system designed to recognise excellent safety practices in shed construction, and is managed by the Australian Steel Institute (ASI). As the voice of the national steel industry, their qualifications carry significant weight, so when you use a shed indicated by the ASI system as safe, you know it is trustworthy.
Ongoing check-ups
Shedsafe accreditation adheres to rules outlined in the Building Code of Australia, which further ensures best practice and high quality sheds. A Shedsafe operator has to undergo the appropriate training and regular maintenance checks, ensuring that they continue providing high quality in both safety and efficiency.
Built for the toughest conditions
The Shedsafe initiative began in the wake of Cyclone Larry, which struck Queensland in 2006. The ASI was tasked with creating guidelines for steel sheds that would ensure they could withstand tests from nature such as this cyclone, and the Shedsafe programme was borne from this to ensure ongoing compliance with top quality practices.
Shedsafe identify wind as the biggest concern that all sheds need to stand against, and as their third-party system uses the Building Code of Australia for guidelines, it ensures that your product will withstand strong gusts which could cause damage to a shed that is not designed properly.
This means when you get a customised shed from a Shedsafe accredited company like Shed Boss, it is built to survive incredibly rough conditions. To find out more or to get a free quote, you can contact Shed Boss today.