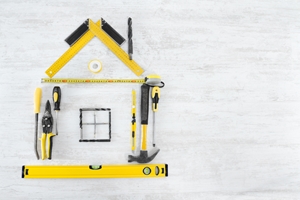 Want to know all about Shed Boss Hunter? Look no further – here we have a top-notch interview with Brett McLean, covering everything from the team's background to the barns, workshops and custom designed sheds they build.
Please could you tell us a bit about the team at Shed Boss Hunter?
We have a really solid team – combined, we have over 30 years of experience in this industry. I have a background in electrical and mining work, which is useful when it comes to the health and safety side of designing and building sheds. Some members of our team have been working here for 10 years. We have a sturdy foundation and base. As for the backgrounds of the team, we have a range of skills – some have worked in heavy steel construction and steel manufacturing for many years and so from a design point of view we bring a lot to the table. We can attempt to build anything. In fact, our Construction Manager and Warehouse Storeman both worked as the Shed Boss Hunter primary builders for eight years, so they really know the drill.
What kinds of Shed Boss products are customers in Hunter after?
Barns. We build a lot of barns – both for small and large acreage properties or farms. Customers use these for shelter for caravans and camper trailers, or tractors and other farm equipment. We have made stables for horses and barns for other animals.
We also do a lot of domestic and commercial sheds – sheds in every capacity. A lot of our products are for domestic use. A growing addition to a house, like a studio, or a small extra room or work area – one of our customers wanted to build a sewing room for personal use and another lady made miniature dolls, and they both used the shed as a studio.
How do you work with the customer in the design process?
There is a lot of collaboration with the customer. They come in with an idea and we help them develop the design on paper. The challenge can sometimes be extracting their idea and concept and turning it into something constructible – it's about what's practical, possible to build and, of course, the price.
For domestic products, Shed Boss Hunter is like a one stop shop. We can set up the shed with plumbing, electrical work – one customer asked for lining the internal walls with Gyprock and to paint them, so we managed that whole process for them. We can offer such customer service.
In your opinion, how does the Shed Boss app help?
It gives customers a feeling of 'designing their own' and it really helps them conceptually to see the structure in a picture, and spin it around. They can see 'oh it will be this high, this wide, this long'. I use the Shed Boss app to show customers how things can look when they come in for a face-to-face visit.
What do you do once you receive a customer's design?
We give them a call to say we received their inquiry, and just confirm everything as we walk through their designs. After this step we make a proposal.
What industries do you usually build for in your area?
We have a good mix of commercial, domestic and rural work. With the commercial work we did an extension on a workshop for the light industry. We also built a workshop for the local Rural Fire Service, which had higher safety level because it's for critical responders.
This sounds like a great project. Please can you describe this project with the NSW Rural Fire Service in more detail?
Sure. New office blocks were going up [as part of the complex] for the new training facility for the Rural Fire Service. We were called in by a subcontractor builder to build a large workshop for them, it was a 30 x 16 shed and had a really high roof too, at 6 metres. We did the entire structural build and they fitted out the interior with some internal walls and work benches – they also made a they also made a foreman's office using internal walls.
How long does council approval take in your area?
We actually have to deal with five different councils here, so it can take anywhere between six to eight weeks – especially if the water board or mine subsidence approval is needed. A construction certificate is also required before we can break ground.
What is the council approval process like for you and your clients?
Jake's (one of our staff) whole role is to chase council approval. He chases local authorities and liaises with the council. For our clients, we keep all the paperwork ready for them to sign. Jake also phones them and asks for any details if needed along the way – but we can submit all applications on behalf of clients to make the process super smooth for them.
Why do you enjoy working at Shed Boss?
We pride ourselves in what we deliver and what we offer. We provide a quality product and we stand behind what we sell.