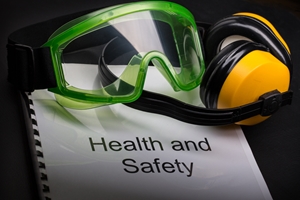 It would not be an understatement to say that small to medium enterprises (SMEs) are the backbone of Australian business. More than half of the country works as an SME employee – 63 per cent of all workers to be exact, according to the Australasian SME Alliance (ASMEA). This is equal to over 5 million people!
It's no surprise, then, that SMEs are Australia's biggest employer. In fact, the 1.2 million SMEs in Australia account for over 96 per cent of all business and provide 33 per cent of our national GDP, as noted by ASMEA.
Considering the amount of people SMEs employ nationwide, it is of the utmost importance that SMEs are up to standard in their workplace health and safety precautions.
Many SMEs in Australia run their day-to-day operations out of a warehouse or industrial shed. Think panel beaters, marine boat manufacturers and even mechanical workshops.
With this in mind, it's important that SME owners and managers take note of the best ways to lay out and custom design their workshops with the relevant legislation in mind. Here is a handy guide to the laws that apply to mechanical and marine workshops, two of the more common types found around Australia.
Mechanical workshops
As is often the case in a country made up of individual states, the workplace health and safety legislation for car workshops will change depending on your area, but there are several universal rules to follow.
Worksafe Victoria published a handy guide devoted to this subject, entitled 'Automotive Workshop Safety' – these are the two top tips from the guide, and how you can use them as you custom design your workshop's build on the Shed Boss app:
There must be a traffic management plan for work in the workshop, as well as the surrounding car parks or footpaths. This needs to be documented and pinned to the wall in clear sight of workers, clients and pedestrians, directing them of the safest way to bring the car into the workshop. To help with this, install several roller doors along the side of the workshop facing the street for easy access. Laminate a sign with your traffic management plan and put it outside.
Designated work areas need to be clearly delineated by having a workspace where vehicle traffic is "physically segregated" from service personnel and pedestrians. To help with this, add internal walls to your workshop so the reception and office zones are in a truly separate space from the mechanical equipment. Have different entry points, too – glass sliding doors are good for the reception, while roller doors are safest for the vehicle entrance.
Marine workshops
As an island country, albeit a large continent-sized island, Australia is surrounded by water and thus, our marine industry flourishes. The Australian Government's Department of Industry and Science notes that this sector has an annual GVP of AU$8 billion, and directly employs around 22,000 people.
The 1.2 million SMEs in Australia account for over 96 per cent of all business and provide 33 per cent of our national GDP.
For business owners within this sector, building a marine warehouse is a central part of the business as it stores the boats, yachts and other bulky marine equipment.
However, the Occupational Health and Safety (Maritime Industry) Act 1993 notes that the majority of the laws apply to a prescribed ship, or a prescribed unit, which includes an offshore industry mobile unit that is not self‑propelled and is under tow.
Due to this, workshops built on ports, docks or near shipyards need to obey the same workplace health and safety legislation as land-based businesses.
In addition to those, though, marine workshops can benefit from slight variations in the workshop design that make it easier to roll in boats. Higher, taller roller door entrances would make operations easier and also safer.
Rather than creating space congestion inside the workshop by parking too many boats, opt for a series of garaports or carports outside so the boats can be housed externally. Designing these in neat, tidy rows can help make paperwork easier too – especially if you park the boats in alphabetical order according to their name.
Sweeten the deal with the latest Federal Budget
Once you have your plans in place for constructing a safe, secure workshop for staff, there are some more laws that can put a smile on the face of any SME owner. The latest Federal Budget has introduced tax provisions specifically designed to make life easier for SMEs.
SMEs can now claim back purchases of up to AU$20,000 as an instant asset write-off.
In a nutshell, the Federal Budget from July increased the tax deduction threshold for SMEs to invest in any new ''individual assets'. SMEs can now enjoy an instant asset write-off, which means they can claim back purchases of up to AU$20,000. Considering that the annual turnover for all SMEs is under AU$2 million, this saving of AU$20,000 can sure go a long way.
This means that if panel beaters are looking to upgrade their machinery, or car mechanics are interested in buying the newest tools and technology, they can do so without as much of a financial burden.
So, there you have it, SME owners! You are equipped with the legal information you need to design a safe workplace environment, as well as save some money by upgrading machinery to the latest, safest models.