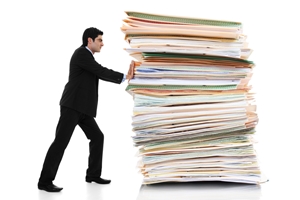 When you're building a custom-designed garage or other structure with Shed Boss, you want to make sure the process is fully covered in the event that anything goes wrong. This shouldn't be a worry, as we are a one-stop shop for your building needs, and can organise permits and safety for the construct. Just to clarify, here are three ways we keep you safe on the legal side of things.
Qualified professionals
Between our Bluescope products and ShedSafe accreditation from the Australian Steel Institute, you should be assured that a team of highly qualified professionals are taking care of the construction of your product. It means you'll get a high quality construction, and one that will have the appropriate permits organised by the Shed Boss team. The materials and building all meet the Building Code of Australia as well, ensuring product safety further.
We take responsibility
Shed Boss teams apply for building permits in the name of the company, rather than in your name – this means you avoid the liabilities that come with being an owner-builder, which would come with some restrictions from the Queensland Building and Construction Commission (QBCC). Generally, the QBCC only allows one owner-builder construction permit per person every six years – so if you need quick expansion, Shed Boss is a great way to get it done.
Home warranty insurance
The QBCC also notes that owner-builders can't access Home Warranty insurance, which would protect you against poor work. This is yet another reason to engage us when you want a quality shed made, as you'll be able to access this cover should anything go wrong.
We get the paperwork done for you and take on the responsibility for your shed – contact us for a free quote to get ahead on your shed today.