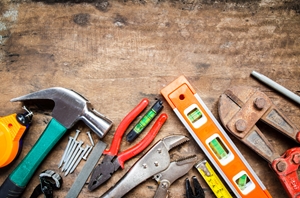 The customised shed and garage products on offer from Shed Boss are built to last against the harsh conditions that can often occur in Queensland, with many different products coming together to create a strong, durable product for you. One of the most crucial aspects of this is the galvanised steel anchor brackets that form part of our shed frames.
But why is galvanised steel so great?
It lives a long life
By coating steel in zinc, the galvanising process protects steel against rust and the elements for a long time, making it a great option for the foundations of your shed. It will face off against harsh conditions admirably, with the Galvanisers Association of Australia suggesting it can last 50 years in a lot of rural environments, as well as 25 years in areas that are exposed to harsh coastal weather.
Quick to set up
The galvanising process is a quick one, and is done before your shed is set up. This means the anchor brackets come ready for installation, cutting down on assembly time and getting your shed erected much more quickly.
No corrosion
The protection offered by zinc coating on your steel brackets doesn't just withstand the elements – it will hold up against corrosion. This is particularly important for anyone working with chemicals in their shed, and the strength on display will also help sheds that must withstand a lot of heavy farm vehicle traffic.
There are many little aspects of your custom designed shed that could be overlooked, but are incredibly important to the overall construction. Galvanised steel anchor brackets may not be the flashiest feature of the building, but they are vital to holding it together, and will do so well.
To find out more about our shed components or to get a free online quote, you can contact Shed Boss today.