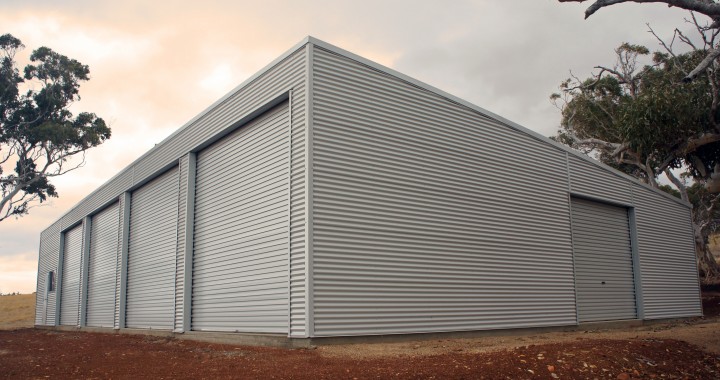 Transcript
One of the joys of choosing a Shed Boss shed for your project is that they can be custom designed specifically to your needs. Maybe you're an artist looking for a studio near your home, or a large furniture business seeking storage space for all your boxed goods before they get shipped to clients. At both ends of the spectrum, we have features that can help you out. Here are some handy tips.
1. Write down what you plan to use the space for.
2. Consult our Shed Boss app to see which features are available.
3. Shortlist which of these will best allow you to use your space. For example, if you need a lot of light to do your work, a skylight will be a big help and also reduce electricity costs, as you can rely on natural sunlight. Similarly, if you need to prioritise health and safety in a warehouse, having easy-to-open remote controlled roller doors can be a big benefit.
The friendly team at your nearest Shed Boss franchise are always happy to help discuss such ideas in detail with you, as well as provide additional advice by drawing on their years of experience in the building industry.
They know about local council laws and can advise you on the approval process for your space.
Get in touch today – we'd love to help make your space a great match for your needs.