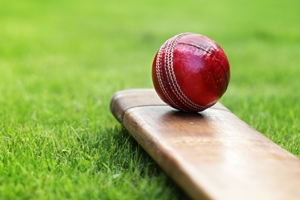 Sometimes, heading down to the park to kick or hit a ball isn't enough. With the Cricket World Cup capturing the hearts of people all over the world, there are sure to be more than a few kids (and maybe adults!) deciding to test out their inner Michael Clarke or Brendon McCullum – and what better place to do this than in an indoor cricket arena?
If you have the resources, creating a custom designed shed to use as an indoor cricket pitch could be a fantastic way to spend time with your loved ones and friends, as well as the rest of the general public. It's a fast-paced game that could prove popular and see you hit profits for six! Here's what you need to know.
Get an appropriate location
If you have your heart set on a commercial shed for use as an indoor sports arena, the first thing you need is the right location. Make sure you get land in a spot where people can easily recognise and access the building, as well as an area that has enough room for the facilities you want to set up.
If you really want it to stand out, you might want to pick one of the more eye-catching colours from the COLORBOND® steel range that we use. Manor Red or Night Sky could both be nice bold choices for your arena's exterior.
Make sure the size is right
According to the Western Australian government, an indoor cricket court is between 28 and 30 metres long, 10.5 and 12 metres wide, and 4 to 4.5 metres high. Each side is bordered by tense but flexible netting, including the ceiling. This forms an important part of the game, and it's always great watching people scramble to catch a ball as it bounces off a net.
With this in mind, remember you'll need some space around each side of it so people can walk around the pitch, and you will likely want other facilities like toilets involved as well. In fact, the England and Wales Cricket Board notes that successful indoor sports arenas also have a store, bar or restaurant, and a social area from which people can watch matches!
You may not want to go all out to this degree, but it is still important to clearly set out a floor plan. Once you have those measurements you could go into the Shed Boss App and prepare a custom designed shed to these exact specifications.
Nice and bright
Another recommendation from the WA government is that appropriate lighting is used for people to play indoor cricket. After all, you can't expect young people to become the next Shane Watson if they can't see the ball! The government's recommendation is for lighting between 1000 and 1500 lux.
When you construct an industrial shed with us, we can customise a wide range of features, including hooking up electricity and water to your building. It's an essential part of getting your indoor cricket arena brightly lit, and we organise all permits and approvals so you don't have to.
Taking the first step
Of course, we aren't pitch creators, our speciality is a wide range of custom designed sheds. But that doesn't mean we can't help you create a fantastic indoor cricket arena – or a venue for any other indoor sport, for that matter. Getting the construction itself up is a crucial first step in making an arena, and we think no-one does sheds better than us.
Check out what kind of designs you can make in the Shed Boss App, then come and talk to one of our friendly and professional teams about how we can help.