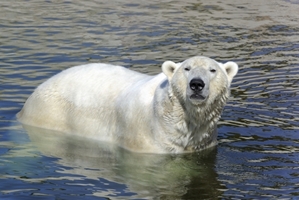 Building a custom designed shed in Australia can serve a wide range of functions, but it's important to be aware of your surroundings and conditions. For example, you wouldn't build a carport style shed without walls to protect your stock from the wind and rain!
And on the other side of this, it's important to make sure your shed doesn't overcook in the Australian summer heat. According to Bureau of Meteorology maps, large parts of the northern half of Australia experience maximum temperatures of more than 35 degrees, and some push 40 degrees and beyond during the heat of summer.
You may be storing chemicals that should be kept cool, want to protect your stock, or simply prevent machinery and vehicles from being scorching hot to the touch – all of these can be impacted by hot temperatures. So with this in mind, what are some ways of keeping your shed nice and cool this summer?
You've got to keep it ventilated
When winds blow against whirlybirds that are installed on your roof, these small turbines kick into action and suck the hot air out of your shed or barn. While small in size, using multiple whirlybirds can have a very positive impact on your construction, by keeping the heat regulated and your contents cool.
Heat can tend to get trapped in roof cavities, which creates very uncomfortable conditions throughout the summer. To mitigate this, a whirlybird can keep clearing out the heat in your ceiling space, helping you have a comfortable experience in your shed. If you have stock in your barn, they'll be thanking you too!
By functioning with the wind, whirlybirds can be an excellent energy-saving solution to your cooling issues in the summer. They may work well with other ideas as well. To see how they could look on your shed, you can add them to your custom design in the brand new Shed Boss App, which allows you to create a 3D model specific to your vision.
Install some winning windows
By putting windows into your shed, you're creating much more than a pretty outdoor view! That's because windows can be an excellent way of mitigating heating and cooling. The Australian government's Department of Industry has noted that poorly made windows or doors can add 25 per cent to heating and cooling bills, so getting windows built strong and built right should be high on your list of shed priorities.
Doing research on types of glazing, the right size of window and the orientation of your shed will all help you make the right decision as to where to place windows. A shaded window can greatly minimise the heat gain within your shed, as well as provide some natural cooling breeze. Cross-ventilation is a great way of keeping your shed or barn cool, and the appropriate window can also be closed at the right time of day to keep the heat in once the sun goes down.
External shading for your windows can be provided by installing some excellent features like an awning, which we can do here at Shed Boss. You can have great views of the outdoors and keep your shed cool – effectively having your cake and eating it!
To work out more details about how windows could work for ventilation of your shed, it is important to talk to the team at Shed Boss. We have extensive experience with building a diverse range of sheds and will be able to help you find the right way to keep your shed cool this summer.
For more options on your shed, make sure to check out the Shed Boss App – available on our website, or on your smartphone.