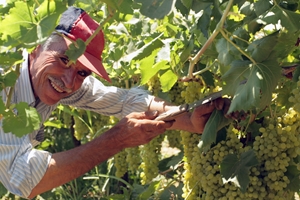 The popularity of Shed Boss for people who are interested in constructing custom designed sheds mean that many great franchises have opened up across the country, helping people far and wide realise their vision for a fantastic shed or garage.
With this in mind, we'll take a closer look at some great areas where we can help you build over the coming weeks. For starters, let's take a look at Busselton in Western Australia. With it's excellent cliffside location that backs onto beautiful rolling green hills, Busselton has a wide range of terrain that suits many different pursuits.
Whether farming or relaxing, many people engage the services of Shed Boss to create a wonderful building in this area.
Wine not build a shed?
Busselton forms part of the Margaret River wine region, which means there are more than 80 wineries in the wider area. Anyone who is after a large-scale shed to house their operations may be very interested in what Shed Boss can offer.
Between open-air barns and a closed off large shed to hold presses or store barrels, there are a number of ways Shed Boss can facilitate your wine business.
Agricultural activity
What's more, the Busselton area is a thriving part of the WA agricultural community. As the sixth largest population in the state and growing, according to the local city council, it is a popular spot for beef and dairy cattle farming.
This can require some extensive setup, including but not limited to barns and storage for farming equipment. By taking the need for you to apply for permits out of the equation, Shed Boss can help you get an ideal construction together.
To find out more about the services available from our wider family, contact us, or perhaps check out what you can construct in the Shed Boss App.