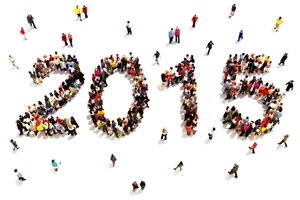 A custom designed shed is a great investment for your piece of real estate, but it can be difficult to decide when the time is right to build one. Even with the easy Shed Boss process, where we undertake the construction and approvals from start to finish, you may not be sure when the budget has room for it.
However, a lot of factors suggest that 2015 is a great time to go ahead with this, particularly in certain parts of the country. So where and why will building have some great benefits?
Moving on out of the city
According to recent Domain article, more and more first time buyers of property and land in Melbourne are being priced out of central areas. However, this is pushing them out to fringe areas such as Point Cook and Craigieburn. These areas had the first and third spots in the list of land sales, and could see even more price growth.
This could be a great time for investment, especially given the First Home Owner Grants available for buyers. And if these fringe areas have larger land sizes, they could be ripe for adding an extra construction, like a custom designed shed. Whether as a commercial office space, granny flat construction or simply for extra storage, it can be an excellent way of adding value to your property.
Cheaper land options should be considered if affordability is a concern, and then think about how much value can be added this way. Check out the Shed Boss App, where you can input the exact dimensions of your desired construction. From there the team at your local Shed Boss can determine if it fits within council guidelines, and ideally move forward with construction. It may not be for everyone, but is a plan to consider in the current real estate landscape.
Interest rates
Sometimes, people need to take out a loan to realise their dreams when it comes to property. This often takes the form of a home loan, although other types of lending do occur. One such type is the construction loan, whereby you pay as construction moves ahead.
In a December post discussing the economic indicators that might impact the property market in 2015, Cameron Kusher from CoreLogic RP Data noted that lower interest rates would allow people to take out loans with more confidence and makes moves in the market.
Following this, the Reserve Bank of Australia cut the official cash rate by 25 basis points in February, and all four big banks subsequently cut their interest rates for varying types of lending. This should allow people to lock in a lower rate on their loan and buy property with a slightly improved financial setup.
If this is the case for you, then financial conditions could be better for making additions to your home as well. On top of this, Harley Dale from the Housing Industry Association expects home renovations and additions to see a resurgence over the coming year.
So overall, economic conditions in 2015 look great for taking on new land, a new home, and maybe even a new shed. At Shed Boss, we thrive on working with new challenges laid out by our clients. From martial arts academies through to simple backyard garages, we tackle a huge range of creative plans with aplomb.
From start to finish, our local teams work with the plans you set out, whether in the Shed Boss App or done independently, and strive to create exactly what you want. With the freedom afforded by land prices, potential value gains and low interest rates, you may wish to expand your home or your business. Whatever the dream, let us help you create it.