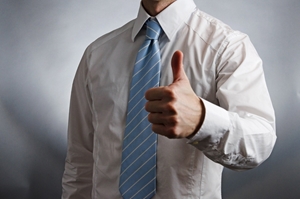 Working with Shed Boss gives you a world of experience and expertise when you want to make your custom shed design a reality. But often, you will find that you'll need a permit before your shed can go ahead, due to council regulations.
The measurements and regulations can differ from state to state and even from council to council, so unfortunately there is no one golden rule as to how big your shed can be before it requires this approval from a local or state body.
When it comes to the application process itself, Shed Boss can take care of that – we will apply for and organise the process of getting your shed the green light. All the same, it is good to have a general idea of some of the regulations in place. With that variation between government and council bodies in mind, here is a sample of some of the regulations in place for Australia at the moment!
Australian Capital Territory
In the Australian Capital Territory, a small shed or barn will not require approval if it falls within certain parameters:
If they are three metres high at most alongside a fence boundary
If it is more than 10 square metres in size, it must be at least 15 metres from the front boundary of a block
The roof angle is not higher than 30 degrees
There are particular area restrictions depending on the size of the lot you wish to construct on, so make sure to look up the details and then work out what you can do with the space in our ShedMaker app.
Gold Coast, Queensland
Gold Coast Council has slightly different rules for setbacks, where a storage shed on a residential piece of land should be 600mm away from any fence boundary. The guidelines also detail that stormwater that comes from the roof of your shed needs to link up with the drain system that applies to the main body of your house – keep this in mind when you plan exactly where it will go on your property!
There is generally only one shed allowed for each land allotment. If your custom designed plans might encroach on some of these guidelines, Shed Boss can organise the appropriate permit. In this case, that would be a Referral Agency Assessment Application.
Shire of Irwin, Western Australia
In this area of Western Australia, there are no size limits on your shed as long as it is in a farming zone. It can be as big or small as you need it to be, which is great news if you have particularly large vehicles or levels of stock and crop that need to be stored. However, under the Building Act 2011, all structures need to have approval from the local government here. This includes farm sheds, and you may even need permissions to clear land away before construction begins on your design.
But always remember – Shed Boss can take care of this planning process for you, so when you work with us, you don't need to stress about this type of paperwork as much. This particular shire requires that you have both a building permit and a planning approval – we'll get on it!
As you can see, there are different regulations in many different areas. It doesn't matter if you want to build a large barn for vehicles or a small shed to store old items, it is vital to be aware that there are different regulations everywhere.
But once you have worked out your construction using the ShedMaker app, you can bring it to us and we will work out the rest. It's good to be aware of the homework that goes into building a shed – and it's even better to have us do it for you.