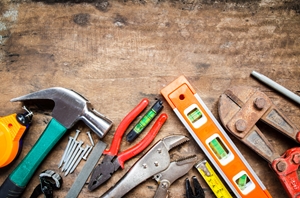 Investing in your own custom designed shed can be a big deal, especially if this is the first time undertaking such an expense. However, before committing to any one design, you'll need to consider some aspects about the location before you settle on a spot to erect your new installation. After all, a shed of any size can be a large investment, meaning it's crucial you get its placement and design right from the get-go.
Prevent future flooding
Don't build your shed at the bottom of a hill or low lying area. In the wetter seasons, these areas are prone to collecting water than runs down the slope, which could lead to complications and problems for any buildings at the bottom – including your new shed. Constant moisture exposure leads to a whole host of complications, including blistering paint and mo​uld growth on both the shed's exterior and anything being stored inside.
Think about convenience
For those building sheds for their residential properties, don't place it too far from your home. While this may seem like a good idea in order to develop a sense of distance and isolation between your property and the storage capacity of the shed, this isn't always the case. In fact, think about the walk to and from the shed every time you want to take out or put away a tool. Alternatively, if your shed is going to be used for a workshop, you might want to consider placing it far away from the home to reduce noise.
Consider lighting
Finally, keeping your shed in a sunny, well-lit location is another way to keep the space as healthy as possible. Direct exposure to sunlight can help prevent the growth of mo​uld and other allergens in your shed.