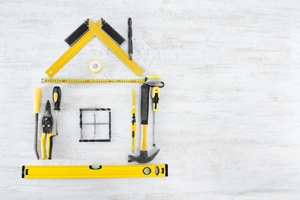 Here at Shed Boss, all of our rural sheds come with Stramit corrugated roofing, which boasts a number of benefits for your installation. If you're interested in purchasing a custom designed shed for your farm, now could be the perfect time to pursue these goals and get in contact with our team of experts to discuss the options available.
Some of the benefits of installing a corrugated roof for your shed include:
1) Durability
One of the main benefits of installing a corrugated metal roof is its durability. This type of roof can withstand a wide range of different elements and weather conditions, making them perfect for the potential rough exposure they'll get in parts of regional Australia.
Don't let the lightweight of the material fool you; metal roofing is extremely strong. Furthermore, it's also non-combustible and offers a high degree of flame resistance for your shed – making it a material that's perfect for housing livestock, supplies and other farming equipment safely.
Corrugated roofs also tend to be rust resistant and have no vulnerability to the ravages of insects that can cause damage to structures – such as termites. This means you can reduce the amount of time and money spent on repairs in the future.
2) Installation speed
Considering the lightweight of the material, corrugated roofing for your custom designed shed is also extremely time-convenient and can be installed quickly. While other roofing materials can take a while due to their weight or multiple parts, the corrugated option can simply be placed and secured.
3) Attractive and slim
Finally, corrugated roofing can look fantastic on the top of your shed. The sleek design and simple, wavy pattern can offer a simple, satisfactory aesthetic to your shed that keep it looking great for longer.
These are just some of the benefits that can come from installing a corrugated roof on your custom designed shed. Get in contact with the team at Shed Boss to begin discussing the construction options available to you.