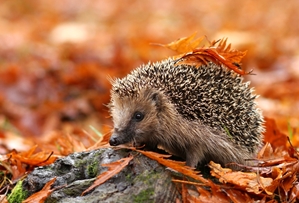 It's the time of year when we look at the calendar and get a healthy dose of whiplash, as we realise the year is more than a quarter gone. The days are getting shorter, the nights are getting colder and we're getting a lot more tired all of a sudden.
Of course, depending on where you are not much might have changed – especially if you don't have daylight savings changes. But regardless, autumn presents an opportune time to get involved with your custom designed shed, and clean it out before winter starts knocking on your door.
So, let's run through a quick checklist of things you can do to get your shed or garage fighting fit for the colder months.
Clear space for furniture
While the outdoor seating set might have gotten a lot of use over summer, it's more likely to just become a rain receptacle once June and July come around. Playing a little bit of Tetris to make space to keep your furniture sheltered in winter is a good start to clearing up your space.
Get the gutters
Gabled roofs (like you can put on our sheds when you design them in our app) are excellent for having grime, rain and all manner of debris slide right off to the side. However, this can mean you get a big buildup of clutter in the gutter. It'll apply to any awnings you have with Shed Boss as well.
Remember your basic ladder safety though – make sure it is open as much as possible and stable, and check the grips on the bottom to make sure they are intact. Keep your feet below the top two rungs as well!
Clean the windows
If you've installed windows for your custom designed workshop with Shed Boss, it's a good idea to tackle these as part of your autumn cleanup too. Begin by vacuuming any grime away from the hard-to-reach crevices, before using basic window cleaner spray and clean cloths to get it nice and transparent.
Blast the floors
If you can take everything out of your shed for a day, it might be worth taking a hose or water blaster to the floors. This can remove layers of grime you didn't even know existed! Of course, if you have vehicles or chemicals in your shed that have caused spills onto the concrete base, you might need something a bit more heavy duty. We cover this kind of stain in a separate article that you can check out here.
Check your heating
If your custom designed shed is in an area that gets quite cold in winter, you should check your heating capabilities. Are there drafts that indicate the insulation needs to be fixed? Perhaps your gutters run the risk of getting clogged up and frozen?
Cable heating, improved insulation or even installing a plug-in heater might be solutions to help you in this department.
Take care of your appliances
If your custom designed shed doubles as a man cave, you're probably going to have a beer fridge or something of the sort installed. Use your autumn clean to check up on how it is running, scraping dirty ice from the back and making any repairs where necessary.
An autumn clean isn't just about making sure your shed is spick and span.
The same can apply to angle grinders or other tools you use in a workshop. An autumn clean isn't just about making sure your shed is spick and span – it's about what you store in it too.
Want to find out more about shed upkeep or are considering building a custom designed garage of your own? Get in touch with the team at Shed Boss to get the best out of the process.