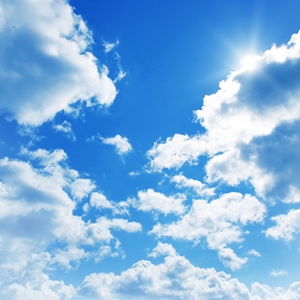 Summer is a great time to be renovating your home or shed. With more free time, you can plan exactly what you want and get it done yourself – or if you are in the mood to relax, hire professionals to do it for you, so you can enjoy your modified home free of stress. This is where we at Shed Boss can help, especially when it comes to constructing awnings. These are great additions to the home as the don't just add shade to the outside of your property, but also value.
The Housing Industry Association (HIA) recently released its Renovations Roundup report, in which it was noted that while the market for these home additions had been slow following the Global Financial Crisis, Australians are getting back into this great step of home ownership.
HIA Senior Economist Shane Garrett identified New South Wales and Queensland as two particularly strong areas for renovations, but that doesn't mean you cannot plan some modifications to your real estate if you live elsewhere.
So, with this in mind, let's look at how a Shed Boss outdoor awning or patio can be a wonderful addition to your home this summer.
It is faster than ever
Depending on your location, the Shed Boss team can help you construct an awning or patio in a matter of weeks. As these require less work than a full custom designed shed or garage, we can get it up and running in no time at all. And even if there is paperwork involved, we can do that for you. Governments are even making moves themselves to speed up renovations processes!
Recently, the Western Australian government announced red tape cuts around R-code buildings, which includes garages, granny flats and other renovations. Planning Minister John Day stated that it would cut the time it takes for homeowners to renovate their homes by a matter of months – so just imagine what the time savings could be when you engage Shed Boss to do it for you!
You can even cut out the guesswork by contacting Shed Boss for a free quote.
Slip, slop, slap and Shed Boss
Constructing an awning is a surefire way to protect yourself and your family from the sun this summer as well. In the Cancer Council of Australia's Handbook, the protection afforded by various types of shade is discussed. Noting that our awnings are made with COLORBOND® steel products, these provide a direct barrier between you and ultraviolet radiation. According to the Shade Handbook, this qualifies as 'very high' protection.
With insulation, you can also cut down on solar heat gain in your awning, keeping you cool and safe in the summer. Built strong and built right, an awning from Shed Boss will have a long life and can also add value to your home. Temporary shades structures can be useful, but a permanent cooling addition to your property is something that will appeal to anyone who comes to your home with a view to buying. The benefits are seemingly without end!
The versatility that a summer awning renovation affords you should not be overlooked either. By getting an awning construction added to your home, you create a safe relaxing space as well as a great social environment. Everyone loves to have family and friends over for a BBQ in the sun, and now you can host one without the danger of everything overheating.
If you wish to find out what kind of shed or awning additions can be made to your property, check out the Shed Boss App, then come and talk to us to make it into a reality.