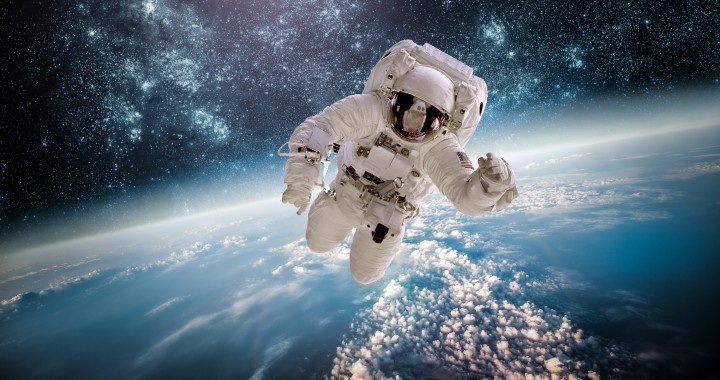 Exploring the true space within your shed.
Humans love to explore. We spent centuries charting the planet and, in the process, discovered the vast land mass that Australians today call home. We roam the depths of the ocean, building steel tubes to meander through deep sea canyons and trenches. We turned our eyes to the skies and began to search the emptiness of space with high-powered telescopes and immense rockets. There's almost nothing we won't do when we set our sights on some new territory waiting to be discovered.
But there's another, yet undiscovered space that is closer than you might think. If you are bold enough, you can find untold new territory waiting to be explored right in your own back yard. You see, sheds offer a great amount of storage for everything from boats to bicycles, but most people don't make full use of the space. In fact, probably at least 50% of the available room is taken up by nothing more than air. We think that's a shame, so here's a few strategies to explore the full volume within your shed.
MAKE A MAP
Like every great explorer, you need navigational tools. Make an inventory of your possessions and create a strategic map that will chart the best use of space. Remember, a shed is three-dimensional, so think in 3D. This will also make it easy to find stuff when you go back years later. Especially when everything is stacked in boxes.
BUILD ROADS
Stacking objects 6 feet deep is a surefire way to make sure you never see your stuff again. When you make a map, create pathways through your shed so that most items will be practically within reach. This will also help make cleaning and maintenance easier and ensure that your shed does not begin to resemble a junk pile after a few years.
EXPLORE EVERY DIMENSION
We tend to operate at eye level. To truly explore the full extent of your shed, we need to go up. Storage racks are a great solution that can offer you floor-to-ceiling use of your space. Think about it. If you just reclaim 1 extra metre of un-utilized vertical space in a 9m x 9m shed, that equates to 89 square meters of additional storage!
Commercial racking solutions are very strong and look great, but they can be expensive. However, when you consider the extra value they create for your shed, it's a very good investment. Alternatively, you can construct your own from wood or steel if you're handy enough.
BOX CLEVER
Many smaller objects don't stack well. Soft items like pillows, blankets and fabrics tend to create great un-cooperative mounds and don't lend themselves to putting more stuff on top. Cardboard boxes are relatively cheap and you can get them from most removalists. Putting smaller, loose objects in boxes keeps everything orderly and helps maximize available space. Just be sure to label the contents of each box clearly and add it to your inventory and storage map. There's nothing worse than rummaging through piles of boxes looking for stuff.
EXPLORE INNER SPACE
If you've ever moved home, you've seen the way removalists can cram an entire house into a 20' container. You'd be amazed at the space these packing pros find in the nooks and crannies of your possessions. The space between chair legs can store clothes. Motorcycle helmets can be filled with small objects. Chests of drawers get packed and stacked. It might seem excessive, but things that find a home inside something else won't be taking up space elsewhere.
When you truly get into it, you'll be amazed at the extraordinarily vast amount of space to be found in the ordinary shed. At ShedBoss, we believe in helping customers to get the most from their investment. Perhaps, like us, you'll be inspired to explore the true extent of the space waiting for you.