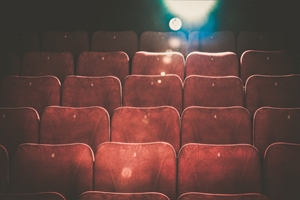 Australians are known for a love of many things, and sport is chief among them. Whether we are out there spinning a googly on the cricket pitch, tossing a footy across the park or watching the national team take on the world, sport is a big part of Australian culture. It's not uncommon to invite your mates round for a few cold ones to watch the big game, but why not take this experience one step further and design you very own custom sports shed?
With help from the team at Shed Boss, as well as the intuitive Shed Boss app, you'll be able to create your very own MCG – read on to find out how!
A sight for sports eyes
Once you have settled upon the design of your shed and had it installed, you need to think about how you can transform it into the ultimate sports-viewing experience. To mimic the stands of a stadium, you'll want everyone to have identical sight lines – that is, straight ahead, rather than at an angle. This means that you'll want seating that expands no wider than the screen, so necks won't begin to ache through turning to watch the Wallabies game unfold.
To mimic the stands of a stadium, you'll want everyone to have identical sight lines.
Additionally, you'll need your seating to be the perfect distance from the screen. Too close, and pesky neck ache will become a factor. To far away, and you'll need binoculars to see what's going on. A widely accepted formula is to place seats around two to three times the length of the screen away.
Big screen, sports scene
The size of the screen that you install in your sports shed is completely up to you, but you do need to consider this factor carefully. It's best to try and choose a screen that is in keeping with the size of your shed – a small effort in a cavernous building simply won't create much of an atmosphere, but something akin to a cinema could overwhelm a smaller space.
If you're going for a projector, it's worth pointing out that these machines (even the modern ones) can create an inordinate amount of noise and heat, and so should be positioned as high and out of the way as possible.
The roar of the crowd… in your shed
For the ultimate sports shed experience, you'll want to feel as though you're in the stadium itself. Therefore, nothing but surround sound will do. It's perhaps best to consult audio experts on this matter, who'll be able to point you in the right direction with regards to the perfect sound set-up. If you think your sports gatherings could become a little loud, it could also be worth ensuring that your shed is sound-proof, too – not everyone wants to hear the latest goings-on at the Gabba!