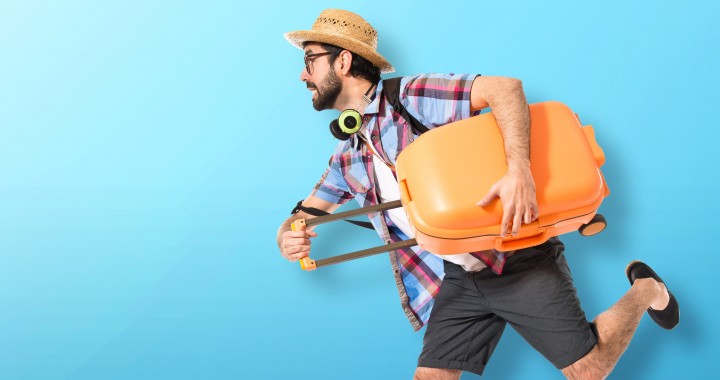 AirBNB has changed the way people go on vacation around the world. Now ordinary people are opening their homes, rooms, cottages and even couches to travelers from around the globe and earning good money from it. There are many that provide near hotel-like accommodation for people with a bit of dosh, but what about the lower end of the spectrum? Is there a place for that time honoured Aussie tradition – the backpacker?
Surfers and adventure-goers are looking for backpacker spots, but there are fewer places on AirBNB offering a simple place to stay. That's where you can set yourself up to cash in during the holiday season. If you live near a holiday spot or a surfing spot you could use AirBNB to make some money out of your shed during the holidays.
So, what is Air BNB? It's a website and an online service enabling people to rent out space in their homes and provide short term accommodation to travelers and holiday makers. You can find it at Airbnb.com where it has over 2,000,000 listings in 34,000 cities and 191 countries.
AirBNB acts as a kind of agent and verifies the information from both hosts and guests. After a trip, everyone gets a chance to write a review, which keeps people honest and helps ensure guests treat hosts and their homes with respect. As unlikely as it sounds that people would open their homes to complete strangers, Airbnb has become a global phenomenon. The platform makes it possible for people to travel and see experience new places in an amazingly unique authentic way.
You can decide what level of service you want to provide. Some people offer almost hotel-like experience with room cleaning and the works. Others leave it up to the guest to do most things for themselves. There's something for everyone and not everyone wants the five star experience. For instance, surfers just want cheap access to the best beaches and secret spots. If you own a shed and happen to live somewhere like the Gold Coast or one of the other prime locations, why not consider setting up your place with bunks to accommodate them? Rig up a few shower stalls. Rent a couple of porta-loos for ablutions. Put up some partitions for privacy and install some sturdy lockers and you've got a comfortable place to crash after a long day in the breakers. Create a barbecue area in your back yard and chuck out some loungers and deck chairs and you've got a place that will attract bodacious blokes from all over Aus. You could even sell them a few coolies and snacks to cash in even more.
The internet has opened so many doors to opportunities we never thought possible only a few years ago. There are so many ways you can benefit if you have an idea and the space to do it. If you've been thinking of a shed, this might be another reason to talk to ShedBoss about taking advantage.