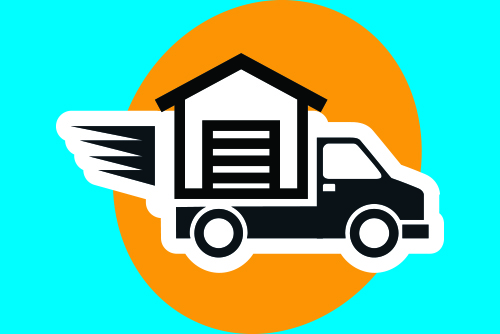 Move over custom, souped-up ute-owners. There's an even more unique vehicle on the road in the form of the shed belonging to Kevin Nicks from Chipping-Norton in Oxfordshire, UK. The 51-year-old gardener has transformed his 16-year-old VW Passat into a rolling, four wheeled, four walled, street-legal shed. Not only that, but he's already set a speed record in it.
Over the course of seven months, Kevin spent over £5000 building the vehicle, which was constructed using 3mm box section steel complete with wood panelling and a pitched roof. That's where the similarities to the average garden variety shed end. Some of its more unique features include disk brakes, air conditioning, remote central locking and it's probably the only shed in existence to sport electric windows. It even has a four-wheel drive transmission just in case you ever feel the need to do a bit of off-roading in your garden shed.
In its final form, Kevin's shed-like car (or car-like shed) tips the scales at just over 2 tons. With a 200bhp V6 engine, this barn also has a fair bit of oomph under the bonnet. It probably won't be giving your neighbour's Commodore a run for its money, but as far as sheds go it puts everything in the rear view mirror.
In fact, it has been recorded reaching a top speed of 88.086 mp/h (141.76 km/h), officially timed by the UK timing association at Elvington airfield near York. This record makes it the fastest shed in the known universe – although it has yet to be entered into the Guinness Book of World records. The book currently lists the fastest shed as Edd China's "Gone to Speed", with a speed of 94 km/h set in Milan, Italy, on 1 April 2011. Kevin has put off entering into the record book simply because he reckons he can get his shed up over 160 km/h (100mp/h). At that rate, it's fairly likely to make history as the first shed to earn a speeding ticket too.
It's also the only 100% road legal shed in the world. Taxed, MOT-d and insured, the unconventional outbuilding needed a new chassis number, a 'Q' registration and an Individual Vehicle Approval (IVA). The process included a 6-hour inspection from the Vehicle and Operator Services Agency (VOSA) before it was declared fit for the road.
Since then, Kevin has put about 5000 miles on the clock – mostly travelling to events and car meets to show off his creation. The longest journey being a 200-mile trip to York. Kevin describes the shed as a joy to drive, very comfortable and of course – quite fast.
Just when we thought we'd seen everything, Kevin's high octane outbuilding reminds us that there is no end to the unique things you can do with a shed – and we do love a challenge. So whatever you've got in mind, no matter how unusual your plan, the team at ShedBoss will be up for it.
Images designed by Freepik