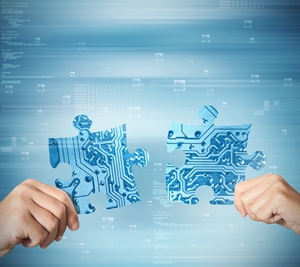 Have you used the Shed Boss App yet? It's a fantastic program made for use on Android and iPhone devices, as well as on regular computers. It helps you develop a custom designed shed or barn, creating your own features, from a gabled roof through to a remote for your roller door – perfect for boosting your home security a bit more.
Once you create your custom design, you can enter details of where you are, the lay of your land, and the wind speeds and it can help us all understand exactly what kind of conditions your shed might face, as well as how we can suitably meet this. Because we are a company who undertakes every step of the shed creation process with the utmost care, we want to make sure every detail is covered, that no stone is left unturned.
But beyond all this, do you know why else we love this? Because it isn't just a shed app- it's a shared app. Once you have created your design, you can send it to friends and colleagues through either social media or email. Why would you do this? Well, let's take a look at some of the benefits of collaborative work!
Shape the creative process
When you share your custom designed shed using the Shed Boss App, you are also sharing your creative process and architectural preferences. Whether you are sharing your custom 3D work for feedback or for curiosity, there will be an exchange of ideas from the act of this collaboration.
What's more, it is a two way street. Your colleagues can provide feedback on what they think of the colours, whether this design will work with certain wind speeds, or even whether or not they want whirlybirds to be placed atop the shed for ventilation. Their ideas might help you with your own design process, allowing you to perfect your custom designed garage before you come back to us.
Faster approval
If you are entering business with others and want to create a commercial shed as a base of operations, then the ability to quickly share your design becomes indispensable. With the Shed Boss App, you can create your work and send it off all from your mobile device, allowing for an efficient transfer of information. You can have feedback and approval within minutes!
A study from Ipsos and Google showed that 65 per cent of Australians use a smartphone, so keeping up with the technological revolution and using this technology to help facilitate the design of your shed could be an excellent step forward.
Education
Quite simply, the Shed Boss App is a great educational tool for anyone who has had any kind of involvement in the shed making process, from poring over a paint colour once through to being an experienced designer and architect of industrial sheds.
This app provides the opportunity to teach people about the structure and diversity of sheds, and the wide range of purposes they can serve. From a livestock barn through to a rural office, there is no end to the roles a shed can perform, and this excellent app enables people to share the myriad ways in which it can be put to use.
Once you have sent your design out, taught people, received feedback, perhaps made some changes and then finalised your design, you can bring it to us and we will move forward with making your dream a reality. The collaboration doesn't end there: We'll work with you, council, local tradies and more to ensure your design is built strong and built right.