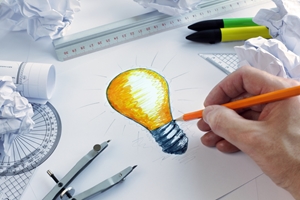 There are so many ways to get creative with designing an awning, patio or veranda for your home.
You can create similar awnings but using our strong steel, so get inspired by these pictures for where to build yours.
But because of this wide range of choices and ideas, it can sometimes be hard to narrow things down and have a 'eureka' moment of inspiration.
If that sounds like your predicament at the moment, don't worry, as you can use these five images to get inspired.
The following images have been chosen to ignite the light in your design process, but many are made of wood or tiles.
You can create similar awnings but using our strong steel, so treat these pictures more as examples of where you can add your steel awning, such as a garden or deck.
Once you work out what kind of awning will best suit your needs, simply jot down your plans and head straight to our handy Shed Boss app to turn them into a three-dimensional mock-up.
1) An awning for an outdoor dining area
Nobody wants to munch on hot BBQ food in the drizzling rain, or have a dinner party outside without shelter in case the weather changes its mind mid-meal. A simple awning can offer protection for all your outdoor dining needs.
If your home was built without an awning, it's pretty easy to design an extension with one of our Shed Boss products. The base of our structures use footing brackets that are made of heavy duty galvanised steel that insert into concrete, so they're just as sturdy as your home itself, meaning an awning can add value to your overall home.
For those of you that have a swimming pool, an awning beside it can mean you can host guests for both pool parties and food sessions conveniently beside each other, as this photograph shows. Some of our COLORBOND® blue-green hues will also look good beside the blue tones of the pool.
2) Extend an awning to form a front porch
A simple addition to your home if you're after a front or back porch is to extend a veranda or awning out from the existing walls. Outdoor furniture can be placed below, safe to be kept directly onto the grass, or you can embark on a bigger project by tiling the floor of the porch such as in the above example.
Those dreams of sitting on a cane rocking chair, watching the sun go down as you sip some hot tea, aren't that far away by building a humble porch for you and your family to enjoy.
There are also health benefits of a porch – most of us know that Australia has some of the harshest ultraviolet (UV) rays on the planet. In fact, Sun Smart reports that the UV radiation here is strong enough to cause harmful sunburn in as little 11 minutes on a sunny day in January. Why not protect yourselves in summer without giving up the joys of the outdoors with a porch?
3) A gazebo style awning in your backyard
Ever wanted to feel like you're on holiday in your own backyard? A gazebo-inspired awning shape and style can help transport you to instant vacation vibes. It's a great spot for placing fairy lights or musical instruments when you have guests around, as well as a lovely visual feature in your garden. Summer Christmas events can benefit from a gazebo, a spot for keeping the tree and presents for an outdoor Christmas morning gift-opening session.
4) Shade for your deck
Sitting in the sun for hours on end without any shade is harmful for your health. Web MD reports that too much sun exposure causes medical conditions such as Telangiectasias, or the dilation of blood vessels beneath your skin, and Elastosis, reducing the elasticity of your skin and collagen. More serious issues such as skin cancer are also a risk.
While sunblock is certainly a big protection, it won't stop you suffering from heat stroke. In Australia, temperatures in sunny spots have risen up to a highest ever recorded 50.7 degrees Celsius, so as much as you want to lounge on your deck throughout the summer, add some shade with an awning for regular breaks from the sunshine.
5) Shelter over your hot tub
Soaking in a hot tub in winter is one of the most relaxing ways to unwind, but the rainy skies can be a deterrent from stepping outside. You've spent money on this luxurious addition to your home, so why not use it all year round? Simply build an awning over the top so you can make the most of your hot tub no matter the weather.
Have these pictures inspired you to make some valuable changes to your home through awnings? Get in touch with the friendly Shed Boss team to discuss your project and get a quote!