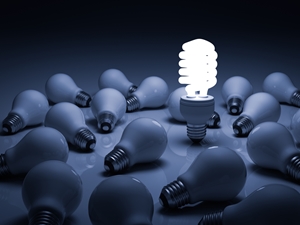 We have now looked at some companies that began in custom designed sheds or garages that went on to become some of the biggest names in their respective fields today. While brands like Hewlett Packard and Harley Davidson are now household names that began many years ago, there are still many mavericks operating in recent years that are finding success out of their garden shed.
While these people might not be the next big name in inventions, they nonetheless deserve some recognition. Time to take a look!
Emily Cummins
From a young age, Emily Cummins was inventing in her backyard garden shed. She developed a passion for sustainable design back then after creating smaller items, and this has continued through to the present day. Her biggest creation so far has been a sustainable fridge, which can run on dirty water. This evaporative design can also be solar-powered, and is excellent for keeping medicine and small foodstuffs dry, clean and cool.
She gave this design to those who needed it for health reasons in southern Africa, so people could build their own. Ms Cummins has since won a wide range of accolades, including being named the Barclays Woman of the Year in 2009. But as Cummins told Permaculture in an interview, the most important thing in her mind is that people are able to recreate sustainable designs using easily sourced items.
The best part? She built the fridge initially out of spare parts in her grandfather's shed.
John Braithwaite
This Scottish engineer initially worked on design for the military, before pursuing his own work in optics. He created a new way of viewing 3D, which circumvented the regular methods used by Hollywood film-makers. In fact, working from his custom designed workshop, he managed to create a screen that permits the viewing of 3D films without those red and blue glasses!
This kind of design is the sort of thing we think James Cameron would love – and it has come from a custom designed shed hopefully not unlike those you can get from Shed Boss.
Ian Harding
Working from the comfort of his own shed, Ian Harding came up with an idea for an anti-skimming device some years ago. He was inspired by a series of skimming incidents at ATMs in his town of Carlisle, and decided to take measures into his own hands – through the power of invention.
It was designed to detect when bugs were used on cards at ATMs, and then alert banks or the police through an SMS system.
While the plan failed to gain funding or traction, it is another good example of ingenuity sparking from the household custom designed shed.
Shanzhai builders
While not a single inventor, the Shanzhai phenomenon is a Chinese trend of garage inventors who work collaboratively and share ideas, creating fantastic machines. From custom built planes and helicopters through to watches, there is a wide range of production. Wired magazine says it used to refer to people making knock-off items, but that it has since grown to improving upon current designs and even making entirely new creations.
While this is not a culture prevalent in Australia, who knows what may happen in the future? We are a country of unbridled creativity and practicality, and many inventions may yet come out of our sheds.
One such great creation is the Shed Boss App. Accessible through your computer, Android mobile device or iPhone, this app lets you design your custom shed and see a 3D model, before having the option of sending it to your colleagues before speaking to us for a free quote and design brainstorm.
It is helping many Australians find their ideal shed design, and is well worth the brief time it takes to use.