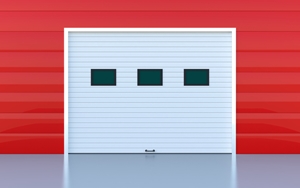 We've had a look at some pop culture oriented sheds recently, from big name companies that began in sheds all the way through to some famous sheds that made it big on the silver screen. But what about our television sheds? We're in an age where it seems reality TV dominates a lot of programming and general culture, but fear not – the sheds are out there.
Look closer and you'll see some great TV shows that centre around our trade, be they custom designed sheds or a run-down storage garage. So where do you find these sheds on your television?
Shed of the Year
Direct from the United Kingdom to New Zealand, this TV show chronicles the British competition of the same name. The entrants in the competition from last year included some solar powered ingenuity, home bars, and even a small disco dance floor! Categories also include custom designed workshops and home offices, so there is sure to be a huge range of inspiration on offer if you are able to tune in to this TV show.
There were more than 2,000 entries brought down to 32 finalists, and head judge Andrew Wilcox told TV Guide that he actually thinks Britain's thirst for custom designed sheds is growing. With motorised sheds and a gothic castle among the entires in the coming TV series, it's hard to argue with him. If you can track down this great show, then you might find some incredible inspiration for your next custom designed shed.
Frank Sidebottom's Fantastic Shed Show
This was a cult British talk show from the early 1990s, hosted by the enigmatic Frank Sidebottom, as you may guess. Sidebottom was played by Chris Sievey and the show was hosted in a set styled to look like a custom designed shed, Sidebottom and his sidekick on keyboards would deliver light hearted songs and jokes for the half hour duration. Where it stood out was Sidebottom's appearance, as he constantly wore a large cartoon head atop his suit. The shed was as much a character as either human on the show, filled with curiosities and becoming a home away from home for fans of the show.
The creative and strange TV series lay dormant for some time, until about two years ago, when a new film was created with Academy Award winner Michael Fassbender in the lead role as a Sidebottom-inspired character. It seems unlikely that she show will have the same resurgence as the man himself, but it is worth seeking out to see a creative use of a shed in television.
Aussie Pickers
For some more homegrown flavour, this show can highlight some great sheds. As the hosts embark across the states in search of great items, they often encounter backyard sheds that are filled with treasures. We have already looked at great ways of keeping your own shed secure, so maybe your next step is to sift through and see the true value of what you have in yours?
Sheds can be old or new, and always filed with surprises. If you don't have one yet, then perhaps the styles of Shed of the Year will be something to give you inspiration for your own custom designs. Once you know what it is you want, feel free to take a look at the Shed Boss App, available on Android, iPhone and computer. You can design a shed to your own exact measurements, share it with your friends, and then bring it to us to take it to the next step: Construction, reality and relaxation.