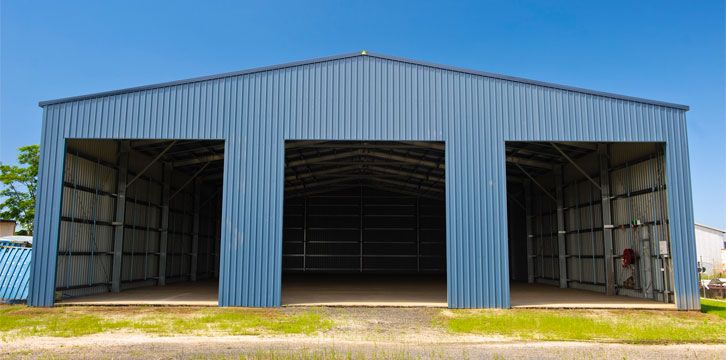 CONTACT US
28 Muir Street, Bungalow Qld 4870
(07) 4035 6527
sales.cairns@shedboss.com.au

Find us on Facebook
---
Bright, sunny Cairns is the gateway to Queensland's tropical northern region. The pristine waters and kaleidoscopic coral colours of the Great Barrier Reef are just a boat ride off the shore, while the Cairns Esplanade and Lagoon are home to even more fish - the iconic stainless steel sculptures of Woven Fish created by artist Brian Robinson. However, there is another steel beauty in Cairns: the workmanship of the Shed Boss Cairns franchise, which has built numerous commercial sheds in Cairns using quality heavy galvanised steel.
The team at Shed Boss Cairns has over a decade of experience with local project management and construction, complemented with a wonderful knowledge of what steel can do. Blending the best of both worlds, the managerial team at Shed Boss Innisfail - just an hour away - works together with the Shed Boss Cairns franchise, bringing over 30 years collective experience in the industry to the fore. Since 2010, both franchises have worked in tandem to deliver sturdy, stylish steel sheds in the area.
Custom-designed commercial sheds in Cairns
Shed Boss Cairns has been behind several important builds in the city, including constructing structures on the campus of revered James Cook University. What makes building a shed, garage, workshop or other steel structure with us so great is the flexibility and creative freedom to design your own ideas.
This offers versatility when it comes to picking a size, shape, style and specification that best suits your business' needs. Members of the Shed Boss Cairns team also have business systems coaching experience, and can draw on their business acumen to advise you on what features will be best for your specific commercial needs, whether it be adding skylights or roller doors.
Commercial sheds that stand out in Cairns
Your commercial shed will glint in the bright sunshine of Cairns, shimmering in bold COLORBOND® steel colours to rival those of the coral at the nearby Great Barrier Reef. This is an attractive exterior that will entice customers and portray your business in a positive light.
Best of all, every Shed Boss structure comes with a ShedSafe™ guarantee, meaning the Australian Steel Institute itself has vouched for the high standard of the steel and the advanced engineering methods of its construction.
While commercial sheds are popular in Cairns, we also build residential sheds classified as dwellings that can be used as homes and a myriad of other kinds of structures including barns, patios and awnings. Get in touch with the friendly Shed Boss Cairns team to learn how can bring even more sunny smiles to your Cairns lifestyle.

Proudly ShedSafe™ accredited
Shed Boss Cairns is independently owned and operated under license by SB Cairns Pty Ltd ABN 96 147 859 729
What our customers are saying

Thanks to all at ShedBoss Cairns for the highest quality job done in constructing our carport and our shed which now forms a focal point of our residence to our family to enjoy the outdoors… we gladly recommend ShedBoss for others seeking similar work, especially something a bit different to the standard type design. Others who have looked at the finished product have been impressed with the neat finishings, quality fittings and sturdy construction.
Andrew and Jude
Trinity Beach

...thank you for your excellent customer service, it's been great with all the progress reports you have passed on and kept us in the loop. Will be more than happy to recommend your company both personally and business wise.
Anita
Hastings Deering (Australia) Pty Ltd

Brilliant service, one simple phone call and all done. All too easy, many thanks.
Brett Leonard
Department of Transport, Cairns