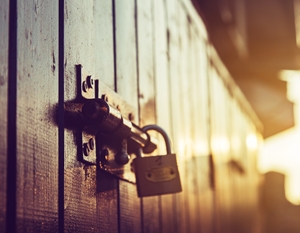 In a recent press release, Safe Work Australia urged people across the nation to make workplace safety their New Year's resolution. Chief Executive Officer Michelle Baxter noted that the new start offered by the turn of the year gives people a fresh chance to take on workplace safety.
"In 2015 rather than committing to just a personal change, focus on something that will also benefit your work-mates, family and the broader community. Improvements to workplace health and safety don't have to be difficult or expensive tasks. They can increase productivity, and could save someone's life," she said in a January 5 release.
With this in mind, anyone moving towards constructing a custom designed workshop or commercial office shed will have a keen eye on the safety of this space. Personal wellbeing is already of tantamount importance, and when your custom shed design functions as a work space, you want to be particularly certain that your building is not dangerous.
Fortunately, you can achieve this by working with Shed Boss. We have a wide range of safety features that can protect you and your employees in the workplace – let's take a look at a few.
Morinda bracket joints
When you work with us, you get the Shed Boss and Garage World special patent, the Morinda Glove Section Bracket System. These are knee and apex joints that are fully wrapped around, providing your construction with excellent strength and durability.
What's more, these are galvanised materials. The Galvanisers​ Association of Australia says that this is a cost-efficient, sturdy and corrosion-resistant method of protecting joints. This makes it an ideal answer to your concerns about the strength and safety of your custom designed shed.
The importance of shed safety can never be overstated, and this begins at the foundations and construction of the building. Engaging Shed Boss and getting Morinda bracket joints as a crucial part of your shed offers a great degree of safety that means you can rest easy while you undertake your work.
Third party approval of the structure
As we have said many times before, when you work with Shed Boss you are buying a structure that comes with ShedSafe approval. This means that a third party will inspect the engineering and design calculations and principles, as well as the plans, before construction begins. This means you don't just have to take our word on the safety of your structure – a qualified third party structural engineer can give you full confidence in the product.
What's more, when a Shed Boss branch starts up, they have to sign a contract with the Australian Steel Institute (ASI) to get their ShedSafe accreditation. Under the contract, we will operate subject to the Design Guide Portal Frame Sheds and Garages (2009) documentation, binding us to a great level of safety.
Of course, we think our products maintain an excellent level of safety and integrity as they stand. But with the ShedSafe and ASI backing added to our name, you can be certain of this safety as well.
Once you are confident that our sheds will be an excellent and safe space for your working area, make sure to use the Shed Boss App to work out what style of custom designed garage or shed will suit your needs and financial situation. Then you can come and talk to us about making it a reality.
Safe Work Australia notes that there are many practices in the workplace that should be implemented to maintain employee protection. But this begins from the ground up, and Shed Boss can be a fundamental part of this safety.