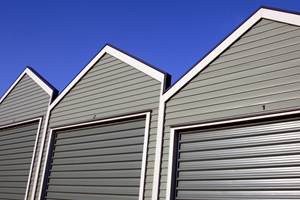 The joints are one of the most important parts of your custom designed workshop's skeletal structure. For any building, joints can be one of the weakest areas, and they are often subjected to the raw power of the elements. For this reason, it's absolutely imperative that you have the strongest joints possible in your building, to help ensure it stays standing.
So what does Shed Boss use?
Building sheds to last
When Shed Boss first started designing and building custom sheds, we weren't satisfied with the quality of the bracket systems available at the time. Where some companies might have just relegated themselves to a lifetime of using inferior products, we instead decided, "No way! We're not using those," and created our own design.
Nowadays we utilise our own patented Morinda™ Glove Section Bracket System in all of our designs, because that way we know we are offering our customers top quality.
The Morinda™ Glove Section
This system includes both fully wrap around knee and apex joints (see below), which we craft from heavy galvanised steel. The more one of these types of brackets wraps around the rafters, the stronger that joint will be.
We also punch the right holes in each of them, so all you have to worry about is screwing them in with the right bolts! That is, if you choose to DIY, rather than opt for our convenient, stress-free complete project service. There are two particular types of joint commonly found in custom designed sheds:
-Apex joint: The bracket which holds the left and right rafters in place, at the apex of a gable roof.
-Knee joint: Also known as a knee plate, this joint holds the rafters to the columns.
If you don't want your roof blowing away in the wind, it's essential that your shed is built using only the strongest joints on the market. For that reason, make sure you jump online to design your own shed with Shed Boss today.