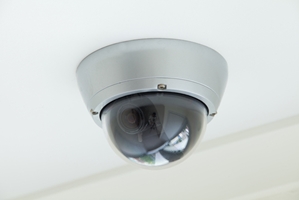 Do you ever give much thought to how much equipment you might keep in your shed? Big or small, there can be thousands of dollars of equipment and materials, sometimes more, in your construction. Commercial sheds often have expansive computer systems and furniture, while any custom designed workshop likely has an expensive range of tools and equipment that is regularly in use. And that's not to mention the vehicles or livestock that you would keep in a barn!
The point is, sheds contain a lot of valuable stock and equipment that may often be overlooked when concerns about security arise. We're always worried about small electronic devices being stolen, but equipment in a shed can be just as valuable, if not more. In the case of livestock, you're also losing your livelihood.
While this seems a small thing to be worried about, an Australian Institute of Criminology survey from 2003 found that nearly 5 per cent of farms experienced livestock theft. This was a one-off survey, and Australian Bureau of Statistics figures have shown motor vehicle theft is on the decline, so conditions are improving for Australia. However, that doesn't change the fact that it's important to be safe and secure with your shed. So how can you go about this?
Roller remotes
These are a handy addition that you can include in your custom shed design when you work with the Shed Boss App. Available on Android and iPhone devices, as well as from the comfort of your own laptop, there are more than a dozen features that you can add to your shed – not to mention a whole rainbow of colours!
But when you use roller door remotes, you give yourself an added layer of security. Controlling the door with a remote means you can keep the secure device on you at all times, and keep it hidden and safe at night or when you are away from the property. This makes it much harder for any thieves to enter and get at your equipment.
Be vigilant with locking
This tip is as much common sense as anything else, but make sure everything is locked up properly! That goes for windows, doors and even skylights. Keep everything sealed and secure before you go to bed, and you'll sleep sound knowing your gear is safe.
Sheds are often situated a short distance from your home itself, so can be a more appealing target for would-be thieves. Keep sharp and stay locked!
Cover the windows
Whether by use of curtains or film that blocks viewing inside but not light, covering windows is a great way to help prevent theft. It stops potential thieves from scoping out the precious contents of your shed. Window film is similar to what is used in many bathrooms, and can render the glass surfaces in your shed opaque – perfect for preventing prying eyes from getting a look!
Security lights
Great lighting around your custom designed shed or barn can be great for preventing crime as well, especially if you decide to use motion detector lights. You may need your shed to have electricity to make sure this works, which is something we can set up for you at Shed Boss. We're a one-stop shop when it comes to shed construction so if you want electricity, let us know during the planning process and we'll sort out the permits and connections for you.
We know how valuable sheds can be to you – that's why they are so important to us. When you create a custom designed shed, you deserve great results, and that means making sure it's safe at all times.