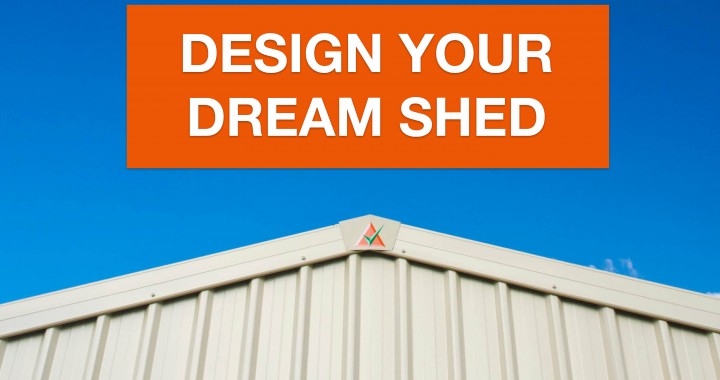 So you want more space. Maybe to give you a place to store your tools, or somewhere for the kids to do their thing. Perhaps you want a space to start a side-business that will fulfill a lifelong dream. Whatever the case, you've decided that a shed will add to your enjoyment of your place and the value of your property.
Now comes the questions. What kind of shed? How big will it be? Where will it be located? What about style? Will it blend seamlessly with the existing house? Will it make a statement of its own? How will you position it to maximize the space in your yard? What should you consider when choosing the best access points? There are so many things to think about.
Luckily, these days technology has given us an answer for everything. It's given us mobile phones, the internet and yes – now it's given us the ability to design the perfect shed from your own living room thanks to the Shedboss mobile app. That's right. If you can use a phone or a tablet, you can build your own virtual shed. If you're the kind of person who likes to get hands-on, then Shedboss puts the power to create at your fingertips.
We worked long and hard to develop this app to give you the ability to pop in your specifications and produce a 3D depiction of your shed. You can upload an image of your property and see what the custom design looks like on your land. It literally brings it to life on your screen, letting you see how it will look and fit with your existing space.
Windows and skylights can be added to increase natural light. A mezzanine can be created and you can experiment with different door and access points. You can check if the pitch of the roof will work, whether you have space for an awning and try out a few colours to see which will work with your current home aesthetic. You can even share it, and get opinions from your friends or colleagues before you make the call.
No matter how big or bold your ideas, the Shedboss app lets you visualize it in three dimensions and give you a clear picture of the end result. This takes a lot of guesswork out of the construction process and when you've put the final touches on your design, you can get free quote right away. We even have a cool tutorial that will teach you how to use it.
Best of all, even if you're not planning to build right away, you can play around with it for free. Just download it. To test drive it for yourself head over to Google Play or the iTunes store, or you can try it in your web browser. If you have any questions, feel free to give us a call and we'll be happy to help bring your virtual shed to life.