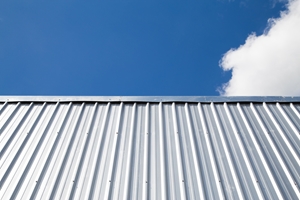 Though the idea of a new custom designed awning or covered patio area may seem better suited for alfresco dining experiences, shaded parties and other similar activities, other businesses need not shun the idea.
You see, having a covered area where your staff can sit, relax and continue their work in the great outdoors could do wonders for their health, and perhaps even their enthusiasm for the job.
Outdoor awnings for office workers
Many businesses in Australia have courtyard or lawn areas that are sorely underutilised for the working environment. Administration staff, accountants, management and any other typical desk worker tend to remain indoors to do their work, but could getting outdoors be beneficial for their health?
According to a study published in the Journal of Clinical Sleep Medicine, researchers compared the wellbeing and sleeping patterns of employees working in a windowless office (or who worked far from windows where daylight was minimal) against those in a more daylight-friendly environment. Not surprisingly, those who had received less daylight suffered problems related to both their vitality and sleep.
The study authors went on to suggest that office environments should maximise exposure to daylight to boost staff health and wellbeing.
Get outside
So why not take this concept to its maximum potential by ordering a new custom built patio area for your business? You can easily design your own using the free-to-use Shed Boss app, allowing you to customise its size, shape and colour to suit your individual needs.
Fill the space with beanbags, arm chairs or picnic benches and encourage your workers to spend some time there with their laptops, paperwork or even just on a break. The sturdy ceiling will keep the rain off, while allowing a gentle breeze to sweep through the area, keeping everyone cool when the summer heat turns itself up to 11.