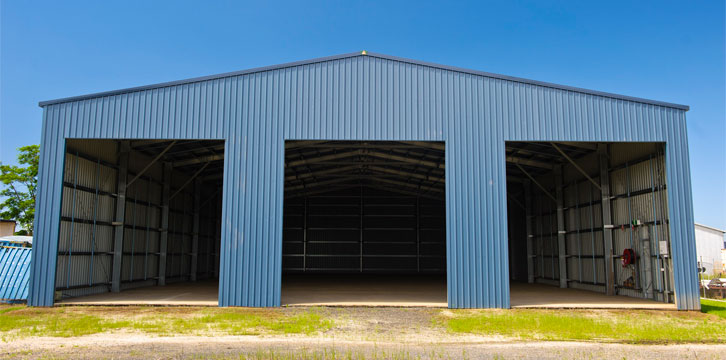 Open Maps Widget for Google Maps settings to configure the Google Maps API key. The map can't work without it. This is a Google's rule that all sites must follow.
Busselton is a new city, but a rapidly growing one. It officially made the upgrade from town status in 2012 and hasn't looked back, with a new TAFE development, hospital and foreshore redevelopment just some of the large scale changes put in place of late. These could be part of why Busselton is now one of Western Australia's fastest growing regions.
Shed Boss Busselton are no slouches either, and have been building custom designed sheds for a wide range of purposes right across the region. From barns to garages, school awnings to industrial-scale sheds, they do it all for this fast-paced part of the country.
Sheds to suit the Busselton lifestyle
From coastal properties to rural farmland, there is a huge range of variety in how the people of Busselton live. It means Shed Boss Busselton has to be prepared for anything, from a large stable, to a boat shed, all the way to a granny flat on the back of someone's house.
The Shed Boss App improves customer experience by giving them access to a mock-up of their design, customised to their specific tastes and needs. It means that whatever your preferred product for the Busselton lifestyle, you can try before you buy - from the comfort of your smart phone. From there, Shed Boss can handle the rest of the process.
Suited for the situation
Seaside towns face more than their fair share of wild weather, with bigger gusts, saltier breezes and even more storm risk than other parts of the mainland. At Shed Boss, we understand the challenges the Busselton environment can cause on occasion, and build our sheds strong to suit.
Shed Boss has years and years of experience giving people exactly what they need when it comes to custom designed sheds, right across the country. Our team knows the lay of the land in Busselton, and can give you a product that lasts for years, and looks great while doing so.
Shed Boss Busselton is independently owned and operated under license by
Shed Boss Busselton, ABN: 12 701 730 969

Proudly ShedSafe™ accredited